Vegan makeup uses no materials that are either extracted from animals or tested on them. Instead companies manufacturing vegan makeup use materials that are purely organic in nature and are often extracted from minerals. Vegan makeup is known to be beneficial and effective in a hygienic way. This is why various companies now offer vegan friendly makeup of the highest quality to their clients.
Organic materials have the properties of not being harmful and risky to the skin when applied. This is why they show amazing results. Plants have been known to have healing qualities when it comes to dealing with skin issues. For instance, tea tree provides cool and calming effects on the skin and olive oil helps in moisturizing.
Minerals that are oxidized are very good at providing sun block quality.
Materials like zinc when get oxidized can heal wounds, and therefore has antibacterial properties. Zinc is an imperative ingredient in most of the vegan makeup products.
Kaolin is good for oily skin; it absorbs oil and then has the tendency to release it from the skin. This material when used in vegan makeup products can be used as a lotion or cream. It provides your skin with natural moisture without the collagen.
Even though mineral elements have the tendency to react to different skin types, Mica is the one that suits all kinds of skin. It provides a soft texture to the skin all the while giving it a natural look.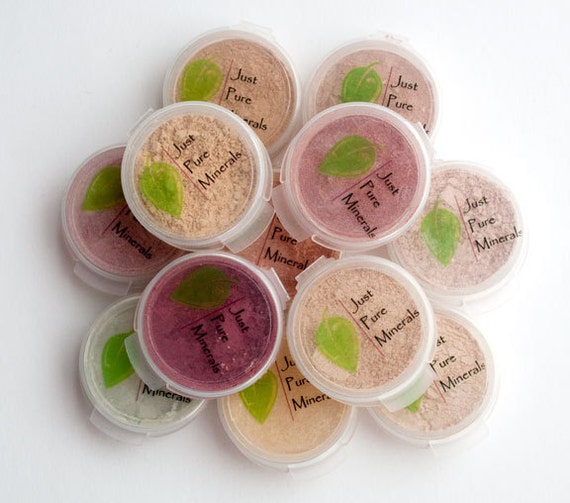 Courtesy-etsy
These materials are the ones that are vegan-friendly and used to manufacture vegan makeup products. Check out some of the vegan-friendly makeup products that use the above mentioned materials today and make the purchase.